Spring 2017 Concert Notes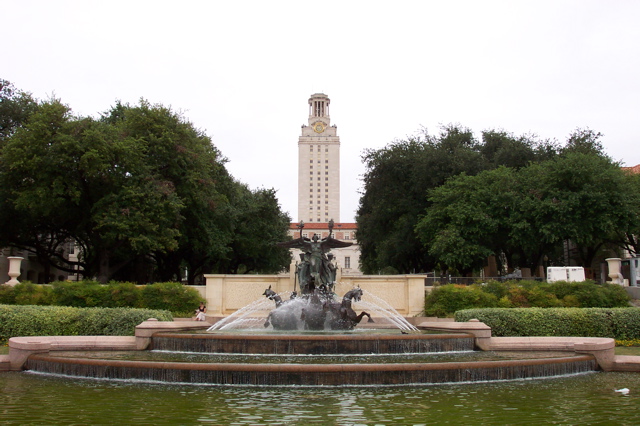 Molly on the Shore
Irish Reel set for Military Band
Percy Grainger
Percy Grainger (1882-1961) was a piano prodigy born in Australia. He came to the United States at the outbreak of World War I, enlisted as an Army bandsman, and became an American citizen in 1918. His many masterworks for winds include "Lincolnshire Posy," "Irish Tune from County Derry," "Children's March" and "Molly on the Shore."
In "Molly on the Shore," Grainger ingeniously combines two Cork reels, "Molly On The Shore" and "Temple Hill," in a setting which features Grainger's most brilliant writing for winds. Grainger originally wrote "Molly on the Shore" in a 1907 as birthday gift for his mother. The wind band setting is but one of many, and it appeared in 1920.
Sea Chanteys
Bill Hoehne
1. Salts and Sails
2. Buccaneers' Regatta
Bill Hoene is the Director of Instrumental Music at Citrus College in Glendora, California, and directs the Sierra Wind Symphony of Citrus College.
"Sea Chanteys" is a soulful and sophisticated, but still fun and accessible, work for wind band. Presenting extreme contrasts of orchestration, texture, and color, this romantic tone poem evokes moments at sea through expressive solo lines, unique percussion contributions, harmonic effects, and engaging rhythms. The first movement, Salts and Sails, is a sentimental reflection of the spirited life often conveyed in songs of the sea. We hear the gentle sigh of the surf, feel the rolling, swelling surge of the waves, and imagine the billowing sails of great ships in passage. In movement two, Buccaneers' Regatta, we are launched into an ancient mariner's race between his heroic shipmates and a nefarious ship commandeered by vile scoundrels. While waves crash and cannons fire, ships' riggings whip in the rushing wind, and flocks of sea birds circle over the decks. Grand adventure on the high seas! "Sea Chanteys" was a finalist in the 2nd International Frank Ticheli Composition Contest in 2009.
Fontane di Rome (Fountains of Rome)
Poema Sinfonico per Orchestra
Ottorino Respighi arr. Yoshihiro Kimura
The Fountain of Valle Giulia at Dawn (La fontana di Valle Giulia all'Alba)
The Triton Fountain in the Morning (La fontana del Tritone al mattino)
The Trevi Fountain at Noon (La fontana di Trevi al meriggio)
The Villa Medici Fountain at Sunset (La fontana di Villa Medici al tramonto)
Italian composer Ottorino Respighi (1879-1936) wrote several operas, ballet music, chamber music, piano and organ works as well as cantatas. His style was much influenced by the French Impressionists mixed with his unique personal flair. Japanese arranger Yoshihiro Kimura adapted Respighi's symphonic poem "Fontane di Roma" for concert band.
"Fountains of Rome" is the first of Respighi's "Roman trilogy" of symphonic poems. "Fountains of Rome" is followed by "Pines of Rome" and "Roman Festivals." Each of the movements in "Fountains of Rome" depicts one of Rome's iconic fountains at a different time of the day.
Water Fanfare
Joseph T. Spaniola
Original version commissioned by the Oklahoma State University Trombone Octet
During his time as artist-in-residence at Oklahoma State University in 2014, Dr. Joseph T. Spaniola collaborated with OSU faculty and performing ensembles to create new musical compositions. He rehearsed with university musicians and presented lectures and concerts which contained new and existing Spaniola works. The collaboration yielded several musical works.
One of these works, "Water Fanfare" is a fast-moving, energetic concert fanfare with interesting lines and continuous forward motion. "Water Fanfare," originally written for trombone octet, premiered on May 28, 2008 at the International Trombone Festival in Salt Lake City by the Oklahoma State University Trombone Octet. The trombone octet commissioned the piece in honor of their winning the Emory Remington Trombone Choir Competition.
Dancing on Water
Frank Ticheli
Dr. Frank Ticheli is an American composer of concert band and other ensemble works. Ticheli has received numerous awards, and many of his most notable works are standards in concert band repertoire.
"Dancing on Water" is a joyous tribute to Ticheli's longtime friend and colleague, Richard Floyd, and is partly inspired by Floyd's love of sailing. In Ticheli's own words:
"The work begins as an exuberant dance expressing feelings of unabashed joy. Imagine images of the sea on a perfect morning. This dance gives way to a heartfelt song played broadly in the horns and euphonium, supported by a playful background of crisp 8th-notes derived from the opening dance.

This 'song and dance' might have been sufficient as the work's material, but in the very center of the work appears something new—a kind of oasis, perhaps an island—a soulful interlude marked by mysterious solos and duos in the alto saxophone and clarinets. Then the work proceeds in reverse, suggesting an arch form, a return home by the same pathways, but with one final surprise: a massively full-throated coda, signaled by the horns, lifts the exuberance and majesty to new heights, driving this water journey to a powerfully exalted finish."
In Storm and Sunshine
J. C. Heed
John Clifford Heed (1862-1908), known as the "March Wizard," published more than 60 marches. He was born in Hackesttstown, New Jersey, and by age 17 had mastered composition with harmony and counterpoint, and led the Hackettstown Cornet Band.
The story entitled "Hackettstown's Early Musicians" in the book The Story of Hackettstown New Jersey from 1754 to 1955 by J. Harold Nunn claims that it was Heed who actually wrote the march "The Stars and Stripes Forever" for John Philip Sousa.
"In Storm and Sunshine" was one of Heed's earliest works, and it remains his most popular. It has all the ingredients for a great march, and is often categorized as a circus march because of its bright tempo and dynamic range.
The Klaxon
Henry Fillmore
Henry Fillmore (1881-1956) was one of the great American march composers. If not as popular as his contemporary March King, John Philip Sousa, he was extraordinarily prolific, with more than 250 original works and more than 750 arrangements to his credit. Many of Fillmore's pieces were originally published under pseudonyms.
A klaxon is a loud electric horn, typically used as a warning device. "The Klaxon" march, composed in 1929, was written for the Cincinnati Automobile Show, with the title referencing a car horn. At a breakneck speed and with sudden dynamic shifts, this march can be quite breathtaking.