About the Austin Civic Wind Ensemble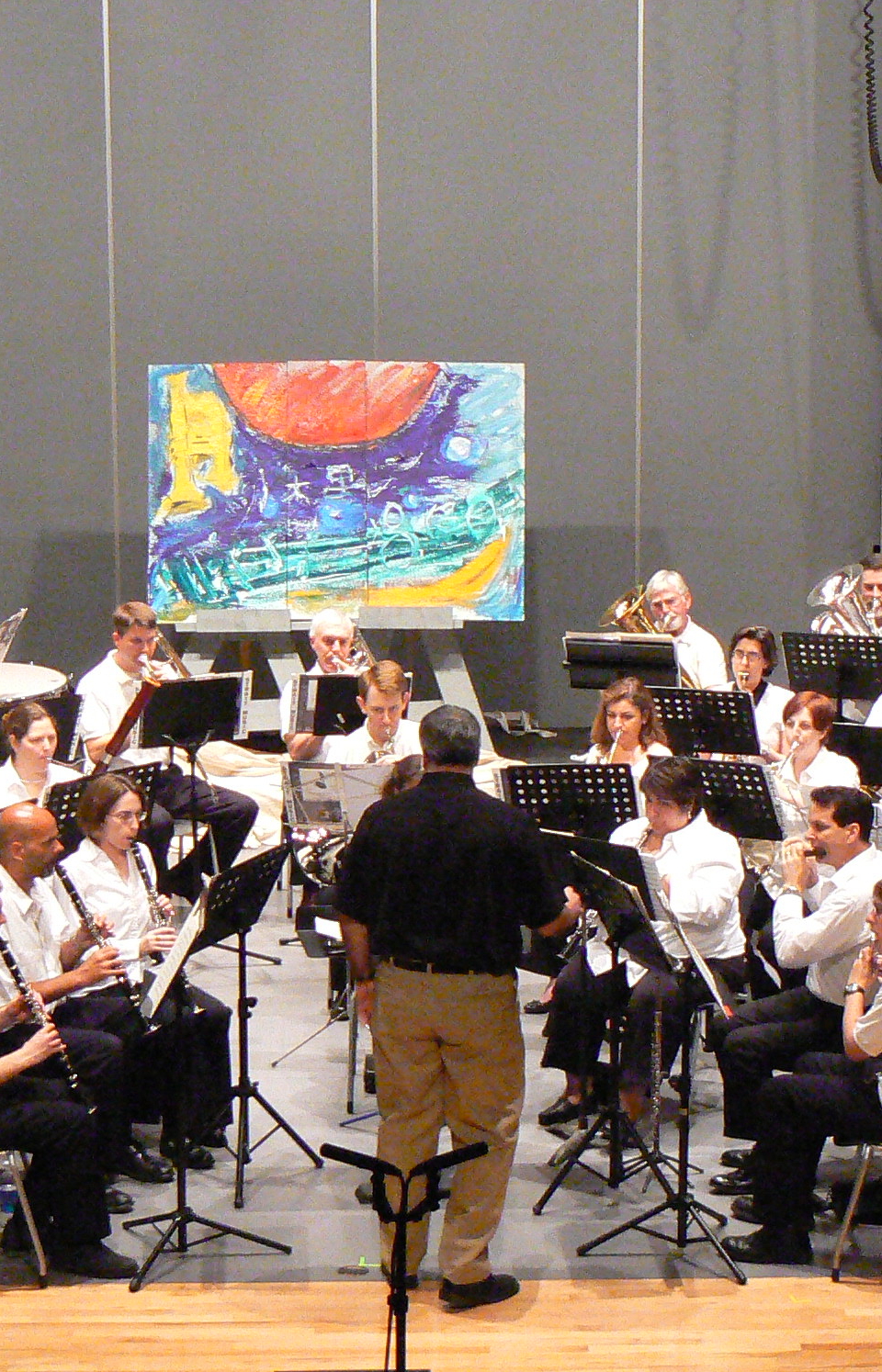 Created in 1975, the Austin Civic Wind Ensemble (ACWE) is a community ensemble formed of both amateur and professional musicians. It is the oldest civic band in Austin.
Our mission
The Austin Civic Wind Ensemble is a gathering of adult musicians enjoying the challenge of a high-quality repertoire.  The wide range of age and skill level supports our value of inclusion and fosters our mission of using music for lifelong learning, while promoting joy in our community through live performances.
The ensemble has a diverse membership of over 70 musicians, from high school students to college professors, software engineers, composers and band directors. We're a lively group whose common link is a love of music, community and performance.
ACWE rehearses every Tuesday from 7:30 - 9:30 and holds many free concerts throughout the year. The annual membership fee is $36 for adults and $24 for students and retirees. Membership fees help fund new music, promotion and instrument purchase/repair. All fees are tax-deductible.
If you are not a player but are looking for a great live concert experience, join us at one of our regular performances.
Officers
Assistant Conductor - Thomas Stowers
President - Jimmy Bigham
Vice president - Karina Kantosky
Treasurer - Brianne Swailes
Secretary - Ellen Knapton
Band representative - Michael Bonagurio
Membership - Rothko Hauschildt
Communications - Warren Gill
Librarian - Jarred Prejean
Equipment manager - Bob Russin
Historian - Mike Bell
Past president - Pati Dukett